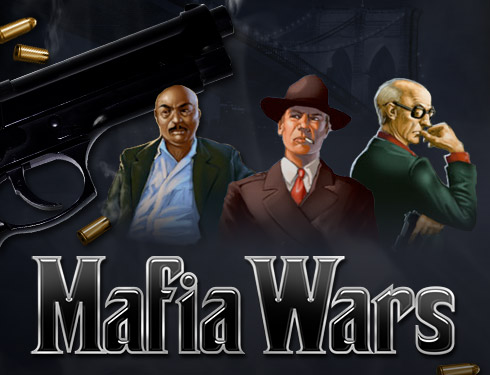 Mafia Wars
is a very popular
online game
which can be played on sites as
Facebook,
Yahoo
and
MySpace
. To begin the game you first need to set your character name and to select one type of character according to a list which contains the following options: maniac, fearless and mogul. Then, to pass to the next screen you press the Play Now tab.
There will appear a screen which shows your current situation, how much money do you have, among other important aspects that are often updated. There you can choose between tabs as the following: inventory, jobs and properties.

How to play?

Firstly, you need to know that you have to work in order to gain experience and money. Some jobs require special objects and abilities that you obtain while you advance in your game. It is very important that you maintain your health during the jurney because your character could not be able to finish the jobs if he or she dies.

Secondly, you have to know two aspects that determine your chances to success in the Mafia Wars world. The first I am referring to is money. Without money you will not be able to buy tools and guns. These help you to win in the battles. The other one I am talking about is the level range. With higher level ranges you can locate and beat more players which are of your same level or lower.
There are other three places that are very relevant during the game. The bank, where you can save the cash you earn, "El padrino", where you find someone that can help you a lot in your business, and the hospital, which is the place where your injuries are healed.
Mafia Wars is one of the most wanted online games on the web. As you can see it demands some time of practice, but compared to other games this is easier to learn.