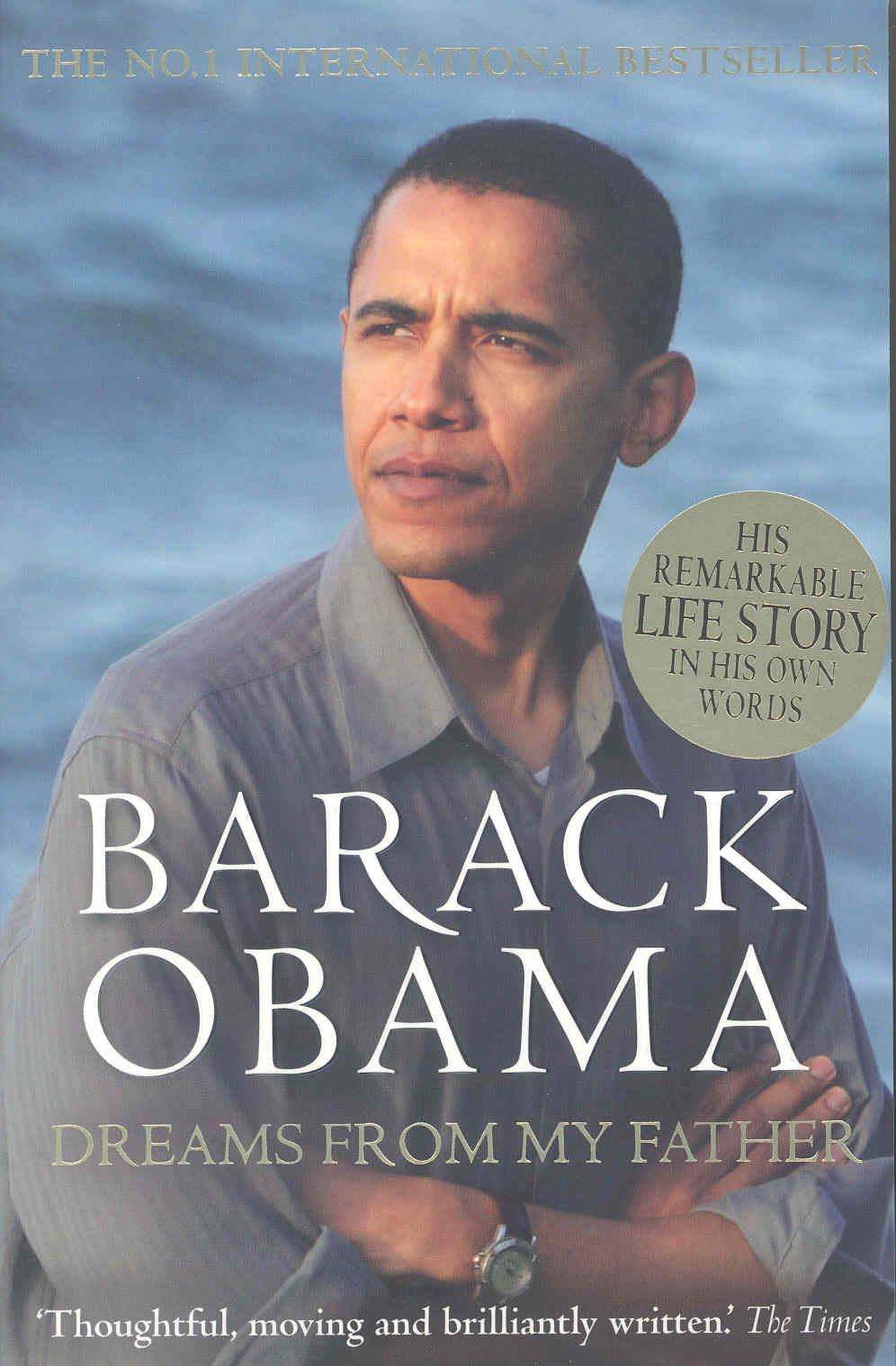 Dreams From My Father
, an early autobiography by Barack Obama, was written 13 years ago in 1995 after he was elected the first African-American president of the Harvard Law Review. He was only 34 years old at the time, a young age to produce an autobiography, but his writing has stood the test of time and remains something he can be proud of.
As a non-American and non-television-watching European, I have been very little polluted by impressions created by TV interviews of Obama, and although being positively disposed towards him in general I had not formed a clear opinion of the kind of man he might be before reading the book.
The impression I formed was of a thoughtful, intelligent, introspective, good man with a rare capacity for empathy. Certainly a man who would make a good friend and interesting conversationalist but do these qualities make for a good president?
One of the main criticisms I have heard of him, especially in the earlier days of his presidential campaign, have tended to focus on his indecisiveness, his lack of a firm stance on certain issues and his openness which might be interpreted as self-doubt. Having read this book I can understand that these objections have a certain amount of truth in them. Obama, certainly as the young man he is in this book, is someone who listens to others, who quickly sees their point of view, a quality that may at times slow down his decision making and cause him to question the rightness of his own stance. I can see that to certain people, such as the avid supporters of George W. Bush for example, this could be a negative. However, I think I would have a personal preference for a man who errs in the direction of listening to others and mulling over what they have to say rather than a man who espouses determination to the point of blinkered doggedness. With age and maturity it is likely that Barack Obama has become surer of himself and has consolidated his views but it is comforting to me at least that he is a man who is capable of questioning assumptions and certainties.
Dreams from my Father
is divided into three sections. The first, Origins, deals with Obama's childhood and youth spent in
Hawaii
with an interlude of a few years spent in
Indonesia
after his mother married an Indonesian and finally his student days in
L.A.
From the beginning it becomes clear that the main theme of the autobiography is Obama's struggle with his identity as a black man raised within a white family. As I'm sure everyone knows by now, his father was a Kenyan student who came to
Hawaii
to study. He met Barack's mother, a daughter of a Kansan family who had moved to
Hawaii
. He returned to
Kenya
when Barack was two years old returning only once to meet the son he never really knew. In the introduction, Obama makes a point about his mother which I found both moving and intelligent:
"I think sometimes had I known she would not survive her illness, I might have written a different book – less a mediation on an absent parent, more a celebration of the one who was the single constant in my life."
Protected and loved, Obama remembers a turning point in his childhood when he read an article in Life magazine about a black man who tried to peel off his skin and this had a profound impact on his self-image, an impact he felt obliged to conceal from his mother. "I still trusted my mother's love – but I now faced the prospect that her account of the world, and my father's place in it, was somehow incomplete."

The second section,
Chicago
, is focused on Obama's time spent as a community organiser in
Chicago
. Obama's account clearly shows the rigidity of the system although occasionally I felt he exaggerated his own influence and impact but it's a forgivable, human thing to do. It is in this section that Obama develops his reflections on black identity within the American experience and on the tendency towards distrust and hatred between the black and white communities.
"Did you dislike yourself because of your color or because you couldn't read and couldn't get a job? Or perhaps it was because you were unloved as a child – only, were you unloved because you were too dark? Or too light? Or because your mother shot heroin into her veins…and why did she do that anyway? Was the sense of emptiness you felt a consequence of kinky hair or the fact that your apartment had no heat and no decent furniture? Or was it because deep down you imagined a godless universe?
"
Another frequent criticism of Obama during his campaign was his understanding and support of black nationalism even in its more virulent forms. ' … in the ears of many blacks such talk smacked of the explanations that whites had always offered for black poverty: that we continued to suffer from, if not genetic inferiority, then cultural weakness.'

My impression was that many Americans wanted reassurance that Obama would not be a president for black Americans but for all Americans. However, I hope that Obama will not forget the predicament of the black community and the reasons behind their anger. I hope he will prioritise their needs because, in my opinion, possibly one of the biggest problems facing the
US
today as a whole nation is the huge inequality in its distribution of wealth. Until recently this measure was ignored as distribution of income was considered to be the main measure of equality. However, wealth distribution gives a more realistic picture of the ability of households to spend, enjoy life or even to merely survive. And wealth distribution is much more unequal than the distribution of income. The bottom 60% of households possess only 4% of the nation's wealth while it earns 26.8% of all income. Black households earn on average 60% of white income but only have 20% of their wealth. And the gap is widening every year.
I believe that this issue is a major one for the
US
, it undermines democracy by focusing more power in the hands of few, it creates social fractures that will become harder to resolve and is destroying the middle class in the
US
by polarising the very rich and the very poor. I believe Obama is the best man to deal with this thorny issue but I question the extent of democratic power invested in the presidency to tackle it.
Finally, in the last section of the book, Kenya, Obama recounts his travels to Kenya where he discovers his African family, where he understands his father better and realises that the problems of the American black community cannot be resumed as simply as a loss of culture. Accompanied by Auma, his half-sister, an intelligent, self-questioning, often bitter woman, he tries to come to terms with the convolutions and complications of family ties, identity, culture, human flaws and failings. He finds no easy answer to his questions but his understanding deepens and he remains positive and optimistic.

All in all, Obama strikes me as not a perfect man but a good man and I hope he will make a good president, not just for the
US
but for the world. If I had a vote, I would vote for him.